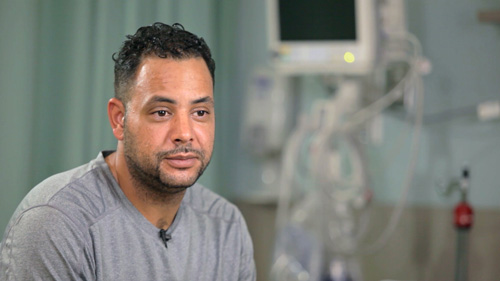 Christopher Champion
"I had a freak accident at the restaurant, and my hand swelled up instantly. I spent the next few days in urgent care getting x-rays and being told there was nothing wrong; that my hand would heal with time. I then spent another month and a half in physical therapy. This was over seven months ago.
I'm right handed, so not being able to use my dominant arm is tough. I spent half a year with daily shooting pains in my arm. Everything from tying my sneakers to staring my car was an agonizing process. It forced me to take a leave of absence from work. Eventually, I had an MRI done and was diagnosed with a partial tear in the ligaments of my right wrist. The physician informed me that if it hadn't healed by now, it wouldn't do so on its own. Surgery was the best option.
I've had quite a few surgeries before, from hidradentis to hernia operations, and I certainly wasn't looking forward to another one. Luckily, my experience at Apex was completely different from my past surgeries.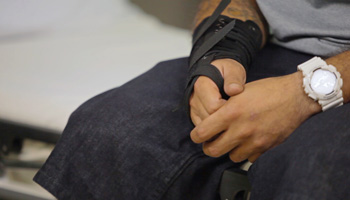 "The Speed of the Surgery was incredible…at Apex I was in and out before I knew it."
The speed of the surgery was incredible. At a hospital, you're there for at least six to eight hours before being released. I was at apex for three hours – total. Plus, it's very nerve wracking in a hospital setting with the crowds of people and the exposure to sickness that comes with them. At Apex, I was in and out before I knew it.
Before my surgery the doctor walked me through everything. He explained what would happen before, after, and during the surgery. The nursing staff were great and made my stay comfortable while they hooked me up. I was the first person scheduled for surgery that day. Next thing you know I was out, and headed home a few hours later.
My recovery is going well. Having lived with pain in my hand for over half a year, it was so satisfying to finally find relief. I can't thank Apex Surgical Center enough. I would highly recommend them to anyone seeking any sort of orthopedic procedure."
Christopher Champion

Apex Surgical Center Patient