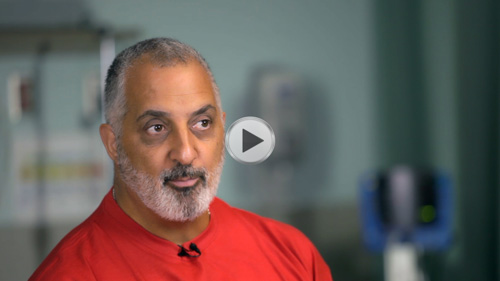 Sam Simon
"I've always worked with my hands. I was an electrician for the Utica Fire Department for thirty something years – just recently retired. I've always had problems with my hands. I had carpel tunnel surgery done back in the nineties. In 2013 I had the surgery again on both hands. It helped, and I hoped that would be the end of it. Last year my hands started bothering me again. A few fingers went numb – then my palms. It continued to creep up my arm, which prompted a visit to Dr. Orlando. He looked me over and identified the problem as my ulnar nerve.
He suggested Apex Surgical Center for the surgery. He said I could get in early in the day, and that I'd be out in just a few hours. "Okay… sure," I thought; but he wasn't exaggerating.Apex was great. The people there were fantastic, my surgery prep was quick and smooth, and everyone was an absolute professional. Most importantly, they made me feel at ease, which is vital when you're facing any sort of surgery.
On top of that, the building was brand new. Beautiful facilities and clean too! I never had to worry about exposure to any other sicknesses like I might at a hospital.
It's been only a couple of weeks now and things are going great. The hand's a little swollen like the surgeon said it would be, but I'm recuperating quickly. I'm very glad I chose Apex Surgical Center. I would truly recommend it to anyone facing a surgery."
Sam Simon

Apex Surgical Center Patient