Westmoreland, NY based Apex Surgical Center became the first Ambulatory Surgery Center (ASC) in NY State to perform a same-day total knee replacement. A same-day total joint replacement (TJR) is defined as a patient recovering in the comfort of their home on the same day as the surgery. On Friday Dec. 1st, Dr. Andrew Wickline, the #1 ranked total knee and hip surgeon by volume in NY performed the first same-day total joint at Apex, located in the Mohawk Valley west of Utica. Dr. Wickline has spent the last several years developing and perfecting a same day total joint replacement program, utilizing the SwiftPath method, a "comprehensive program using proven methods to achieve superior results in joint replacement". www.swiftpath.com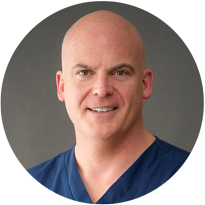 "Total joint replacements have historically been performed in hospitals where the patient would traditional stay 1-2 nights. However, in the last 5 years, less invasive surgical methods, better pain control, and a high degree of patient education and engagement have allowed total joint surgeons like Dr. Wickline and their care teams to offer patients the option to have the joint replacement in the morning and to go home the same day to recover in the comfort of their homes." – Geoffrey Smith, MBA, CEO
Geoffrey Smith, MBA, CEO of Apex Surgical Center stated that "Dr. Wickline has not only implemented nationally recognized SwiftPath methods, he has been instrumental in developing and perfecting many of the methods used today including patient self-directed physical therapy and a tourniquet-free total knee replacement. Patients are not the only ones benefiting from this new care model. The health system and insurance carriers are benefiting from a significant decrease in costs.
Not all patients are candidates. Candidates for a same day total joint replacement must meet well defined pre-operative surgical criteria that focus on both the health of the patient and on social factors like the candidate having adequate support from a loved one at home.
Apex Surgical Center and Dr. Wickline have worked for two years to reach this point. The Apex Total Joint Team strived to ensure that the execution was flawless. Dr. Wickline will be performing his first same-day total hip replacement in January 2018. We anticipate this program growing rapidly in 2018, offering patients a cutting edge option for their total joint replacement.
Apex Surgical Center is also developing a Spine Surgery Program. We have already performed successful spine surgeries and will expand our capabilities to include more surgical options for patients needing spine care. Apex currently performs over 3600 surgeries and procedures annually including orthopaedic, plastic, pain, urology and podiatry.
Contact information: Geoffrey Smith MBA, CEO Apex Surgery Center (315) 801-5060